What is the Devil really after? Part 2
Last week I explained with some stories of the bible what the devil is really after. Today I want to look at how it looks like in the modern world.
But let's start by looking back 200 years. The world was industrialized and instead of families working together on the farm the father goes to work in the factory. Many times he gets home exhausted from the day at work and doesn't want to really invest into his relationships. That starts breaking down respect in the children for their fathers. They don't see them most of the time and when they see them they are exhausted and don't want to spend time with them. But for a child it is important to get affirmation from their father to grow up with a good self-esteem. But how do they get it if Dad has a hard time to be fully there. Now that generation grows up and tries to prove every day that they are good enough. But some do it in a way that it will take them even further away from true relationship. Some People in San Francisco actually live at work and just go home for sleeping. How do you want to have relationship if you never have time? So again the enemy throws a lie into the life of the people that value comes out of what we produce. Look at today's society, every 2nd marriage ends up in a divorce. Why? It is because the enemy is in the business of trying to destroy relationship. Today we are the most connected in the whole history of mankind, but many people don't even know anymore to have face to face relationship. It's easier to put something on Facebook then actually sharing with someone face to face. We start believing that we have so many relationships, but how many of those are real? How many of those people would come to your house if you need some help?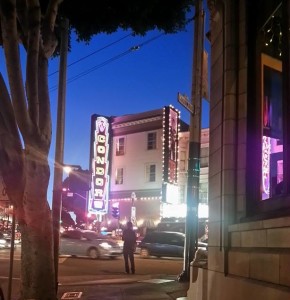 One last one: Pornography. When you look at that 14 Billion industry, it tells you something about our society. Sex was created for marriage because of relationship and intimacy we share there. It was created as the closest intimacy we can find. But with more and more people addicted to porn it takes them away from that deep intimate relationship. It gives them something counterfeit and at the end people are feeling worse than before. I read a statistic that 93% of boys and 62% of girls are exposed to porn before they are 18! Many young people are addicted to this lie and it makes them grow up in a way to not understand what true relationship means (if you know people that are trapped in it and want to be free, this website has some great resources and help http://xxxchurch.com/ )
So when we look at sin, we see: the issue with sin is actually not sin in itself, the issue with sin is that it cracks down in relationship and starts to separate and isolate us from our Father and also from other people. We get this feeling of guilt in us and then we are afraid of God and what he will do to us when we tell him what we did. When we are isolated we are an easy target for even more of his lies and eventually for his destruction. The enemy knows that.  He destroyed his relationship with God the day he wanted to become God, and pride took him over. But instead of fixing his relationship by repenting, he chooses to take as many down with him as he can.
I hope you start seeing the picture. Relationship is the key thing that the enemy is after. Let's all do 3 things.
Let's pray for our relationships. If we see something in our own relationships with God or people lets pray for restoration. Also let's do that if we see something in other people's relationships.
Let's fix our relationships. If we did something wrong lets repent if someone else did something wrong to us lets forgive. Let's start restoring relationships.
Let's be someone who gives relationship. Let's build relationship to people that live right around us, or people we know that don't have any true friends. Let's invite them into our life and into relationship. We will help them by that and destroy the plans of the enemy to isolate them.
Let's do this together and take as many people away from Satan's plan and bring them back to a loving father.
Hey our friend
We hope you had a great week and had a chance to think about the last blog and your relationships. We are writing those blogs to encourage and challenge all of us in the body of Christ to grow in our faith and our relationship with Him as well as our neighbor.
During our last week we had many meetings to move things forward in different areas of the ministry. We are moving into a new season with streamlining the ministry to be even more focused and effective as well as moving towards the new name. We meet with a coworker who is working on our web and presentation stuff for the ministry and things are really starting to come together. Keep praying that God gives us time in the process to get things done.
Please also keep us in your prayers since we are teaching in the DTS School this week on the father heart of God. Pray that God will really encourage and challenge the students as well as connect with His father heart in this time.
Thanks for all your Prayers.
Have a blessed week.
Markus and Jen