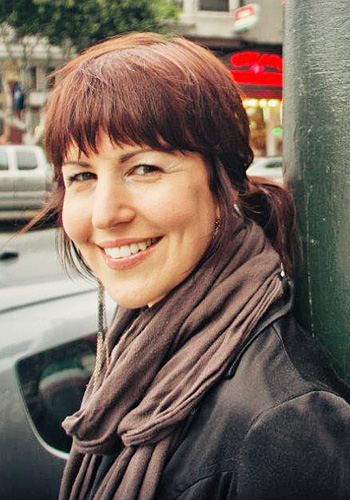 I grew up in Lancaster Pennsylvania. My dad was Amish and my mom was Mennonite. They both left these communities and ended up meeting at a charismatic church. I'm very thankful to my parents for instilling in me a desire to know God and to reach out to the nations from a young age. I accepted Jesus around the age of five in a Sunday school class.
At a very young age I had an active relationship with God but went into my teenage years feeling disillusioned. One of the things that took me on a downward spiral was my parent's divorce. I was angry at my parents and at God. I fell into a deep depression and had suicidal thoughts. Despite all of this I held on but didn't have the best relationship with God or others. I ended up graduating from high school, getting a cosmetology degree and started my career working in the salon. My main goal was to be a businesswoman and work my way up the ladder of cosmetology. Then one early morning tragedy struck. My aunt walked in to my work and told me that my dad had died. He had a back injury from work and was on bed rest. Apparently, a blood clot had formed in his leg and went into his lungs and instantly killed him! The next year was one of the hardest of my lives. This loss made me start to face the reality of where my relationship was with God. I decided to quit my job and attend a Bible school in Mexico called a Discipleship Training School. This was a last-ditch effort to see whether I was going to continue following Jesus or call it quits. During this time my Father in heaven grieved with me over the loss of my dad. I realized that tragedies happen in life but I can be certain of the goodness of God in the midst of suffering.
I realized that tragedies happen in life but I can be certain of the goodness of God in the midst of suffering.
After this experience I decided to re-commit my life to following Jesus and become a full time missionary. This was in 2000 and since then I have been able to do mission's work in 13 different nations. During my time in YWAM I've helped to run a Christian student house on the University of Wisconsin campus, staffed Bible schools, worked with the homeless, refugees, children at risk and exploited women. I now work with my husband, reaching isolated individuals and connecting them with community.